I am so overwhelmed by the response to 
Harmony
! It has been a fabulous start to the season, and I am so touched by all the wonderful comments. You all totally ROCK! I wanted to mention a few things that really make me happy. One, we have an
amazing
new manufacturer with tons of experience, so I am happy to say our sizing is worlds better than last season, and is very true to size. (Thank you, my love. ;))  This will make ordering so much easier. Two, we have a third party shipper shipping our items out, so our shipping time is down to one-two weeks. I know that has to make you happy, because it thrills me! And three, we have a brand new computer system which will make ordering so much smoother, and prevent lots of glitches. We really spent a lot of time during the break working out ways to improve your shopping experience with us. We want you to be beyond thrilled with not only your GenMarie goodies, but your overall experience. I have had questions about if
Harmony
is available online, and it is not, only through an FC. But the sale items will remain on the website. I have to say, I couldn't be more excited about everything this season. And I must thank my amazing FC's for always doing such an incredible job! You are such a huge part of not only GenMarie, but my life.
I wanted to share some sweet photos with you, since we can only put so many on our website.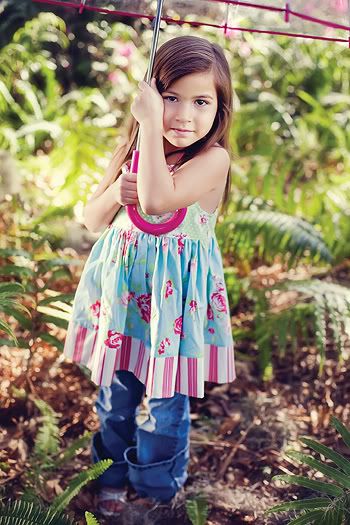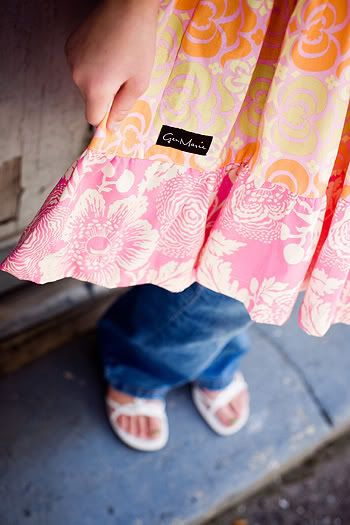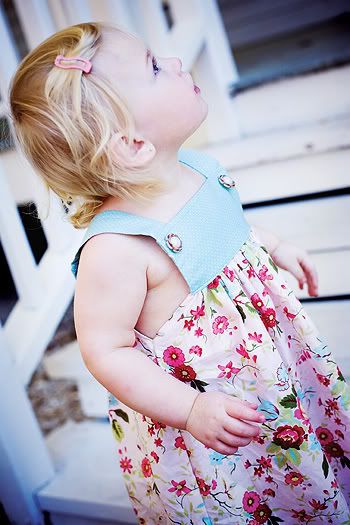 Oh, and remember the amazing
Felicia
? She sent me over this adorable photo of this sweetie, taken through her organization,
The Littlest Heroes Project
. I just completely admire Felicia for all she does, and am so honored to be a part of her work.
One last thing to talk about , before I go back to work. I know many of you are eagerly awaiting Annie's dress. Here's the deal. We had to move it back to the summer collection, due out April 1st. I know, I know, please don't kill me. We tried really hard to get it just right but with the knits we had, it just wasn't working, and it has to be perfect. I just found what I wanted, and we will have Annie's gorgeous design in
Soleil
. I hope you aren't too disappointed, you know how much I hate that. I just couldn't put something out there that wouldn't be all you or Annie expected, but you only have to wait a few more weeks. I promise it will be worth it.
I am off to finish up
Soleil
, and I have to say, if you are loving
Harmony
, wait until you see
Soleil
!
Nighty night ladies!