A pair of something is better than one. Or so I think. I have two beautiful little girls, I had two sweet cats, one passed last year, and now I have two super cute, but slightly annoying dogs. Last week, we adopted our second puppy, Miss Cleo.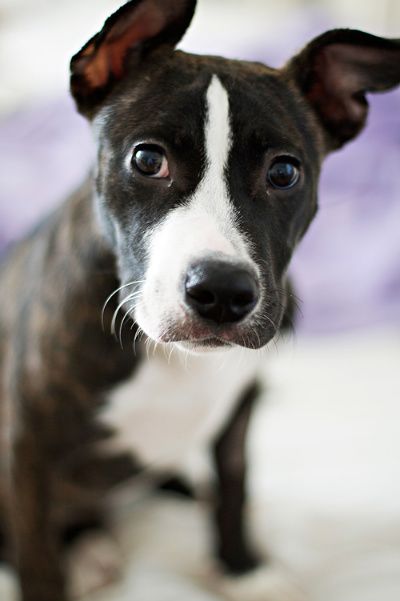 Isn't she so cute! We all just love her. She is such a sweet little dog. She is a pit mix, and we think she has some kind of terrier, like Bull Terrier, or Boston Terrier, or possibly Jack Russell. She is about 6-7 months old, and only 22 lbs. The vet says she will only be about 30 lbs. Big difference from my other moose. Who I love like crazy too. Cleo is a total love, and loves to snuggle with me and the girls.
Coco is our other dog, a Black Lab Mix, mostly Lab. We adopted her last September after we had to put our cat to sleep. All of my animals have been adopted from animal shelters. I strongly urge you to save an animal, rather than purchase one. There are so many benefits to this. What is it Cesar Milan says, "a pure breed dog is just a dog in a fancy suit." So there's my PSA for the month, lol.
Last week I thought I was getting better, but I wasn't. I have never been so sick in my life. Turns out, after a chest xray, I have asthma, which I had once in high school. I have asthmatic bronchitis, and am allergic to something in the house. They did allergy testing on me this week, and I am just waiting to hear the results. I have the rawest nose around, from blowing it constantly for over 2 weeks. They have me on so much medicine, but the prednisone I just started seems to be helping the most. But enough of that. You don't really want to hear about that.
There is lots of fabric still available. I will put a quick link on the side of my blog to the post sometime soon, so it doesn't get buried. All orders are done...yeah! Everything is starting to wind down for the holidays.
We braved the cold last night, under 30 degrees and super windy to get our Christmas tree. We always get a real tree, but I think this will be the last year of that. I have always resisted getting a fake one, but a nice big pre lit one sounds pretty good to me now. The pine needles already...ugh. But it smells pretty, and it must smell strong, because I can't smell much. Tonight we will decorate it with the girls. It's been a strange year for us here, and I am happy to see it almost over, albeit, it was a fast one. The rest of the house is decorated, I am almost done Christmas shopping for the girls, and tomorrow night is our annual Christmas party. I am looking forward to it.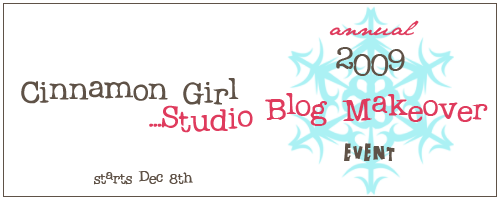 Speaking of holidays, my fabulously talented friend,
Timi
, is having her annual blog makeover event! It's the perfect time to redo your blog, and I don't have to tell you how incredible Timi is. ;) Her December list is full already, so hop on over to sign up for January. Personally, I think everyone who has a blog, should have Timi design it.
Off for the day! Have a fabulous weekend, and thanks for listening to my morning ramblings.
XOXO~