Many of you have heard of the new law called the
CPSIA
.  If you haven't, the new Consumer Safety Law would require manufacturers of any product intended for children under the age of 12 to be tested for lead.  While I am all for protecting our children, this law as it was written would put many companies, both large and small out of business.  The testing is very expensive and the testing facilities are few.  I do want to let you know, that all of the fabric we use for our garments has been certified lead free from the fabric manufacturers.  I consulted with our attorney about the law and was pleased to learn, that the law is under review and toy makers and manufacturers, have been given an additional year, while lawmakers review the specifics of the law.  Here is an article from our local NY paper, Newsday.
********************************************************************************
Makers of children's products get additional year to comply with lead, chemical testing rules
By ANN SANNER | Associated Press Writer
8:53 PM EST, January 30, 2009

WASHINGTON (AP) — U.S. makers of toys and other children's products will get an extra year to comply with certain lead and chemical testing rules, but retailers won't be able to sell the items if they fail to meet government regulations set to go into effect Feb. 10.

The deadline was set when Congress last summer imposed the toughest lead standards in the world in passing the Consumer Product Safety Improvement Act. The measure bans lead beyond minute levels in products for children 12 or younger.

On Friday, members of the Consumer Product Safety Commission voted unanimously to push back by one year the Feb. 10 deadline for manufacturers to begin certain testing for lead and other harmful substances before their products hit the market.

The decision gives the commission extra time to set guidelines for testing the products and gives businesses temporary relief from paying for some testing. But it raises questions as to how retailers from Wal-Mart to the local thrift shop will know whether the children's products they sell will meet the federal lead standards.

"The action by CPSC provides no relief to manufacturers and retailers," said Ed Krenik, a member of the National Association of Manufacturers CPSC Coalition.

Businesses and industry groups are concerned about the impact the new testing rules would have on books, clothes and other items already on shelves and in warehouses. They fear that inventory that does not meet the new standards won't be sold.

The new law was driven by a national outcry over a series of recalls of toys and children's products contaminated by lead and other dangerous material.

Under the law, all children's products must be tested for lead and other harmful substances to ensure that chemicals posing possible health problems will not end up on toys and articles that kids chew on and play with.

"The action we are taking today puts in place a limited 'time-out' so that the commission and the Congress can address the issues with the law that have become so painfully apparent," said Nancy Nord, the commission's acting chairman, in a written statement.

The commission's decision doesn't affect the testing requirements for lead paint, children's jewelry and certain standards for cribs and small parts that also fall under the new law.

The Toy Industry Association on Friday said it had joined more than 60 other groups in calling for the commission to postpone enforcing the law for at least six months.

"Many small and medium sized-companies could be pushed to the point of possible bankruptcy because they will be left holding billions of dollars in inventory that is now worthless, although it poses no safety threat to children," said Carter Keithley, president of the association.

********************************************************************************
Moving on...I had to share two little beauties with you, Chloe and Sadie.  Aren't they just the sweetest?!  Thank you Cyndi and April for sharing these with me!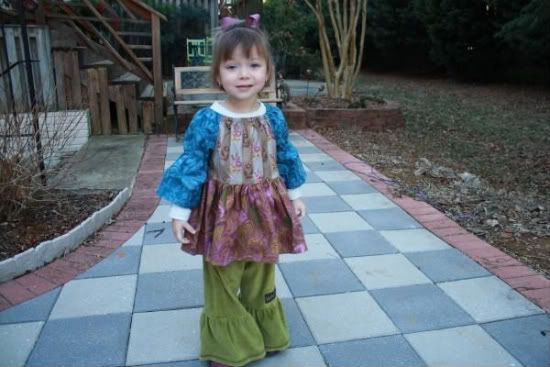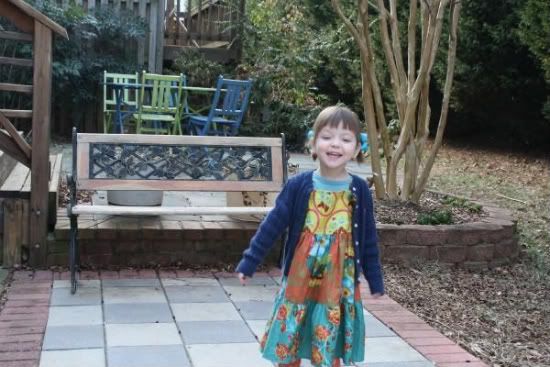 One last thing, mark your calendars,
Harmony
launches February 20th!  
Soleil
will follow soon after.  These collections will not be available in our online shoppe.  You will need to contact an FC to place your order.  Contact me, and I will put you in touch with one of our wonderful ladies.