Yes, I will admit it, I am a blog slacker.  Sorry about that.  The holidays kicked my butt, literally.  I wound up with some strange stomach virus for 5 days that started the morning of New Year's Eve.  I swear, there is nothing worse than that.  I would rather have a cold, bronchitis, anything, other than a stomach virus.  But enough about that.

I hope everyone had a lovely Christmas!  I can't believe it has come and gone already.  So sad.  The girls were so excited on Christmas Eve.  Emma got up at 5:30 am Christmas morning and said Mommy, I can't sleep, I am so excited.  So we all got up, and the unwrapping began.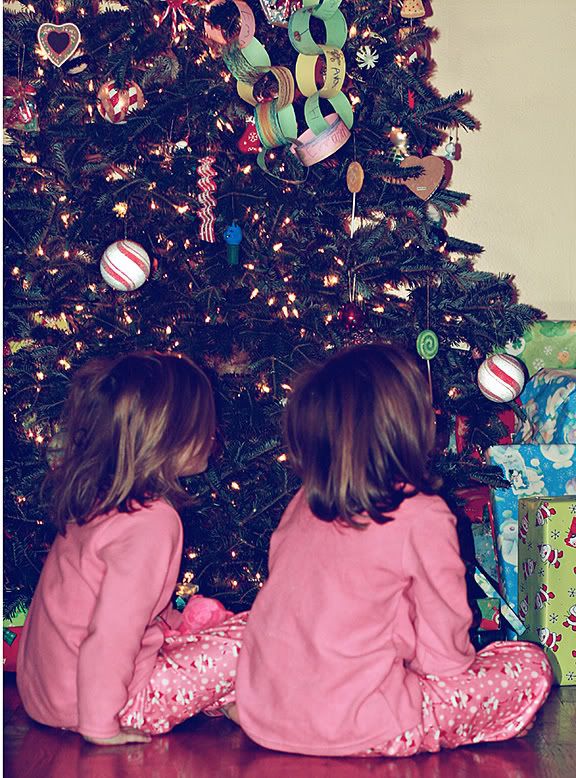 I have a picture of them, in the same spot last year, sitting just like this, waiting to unwrap.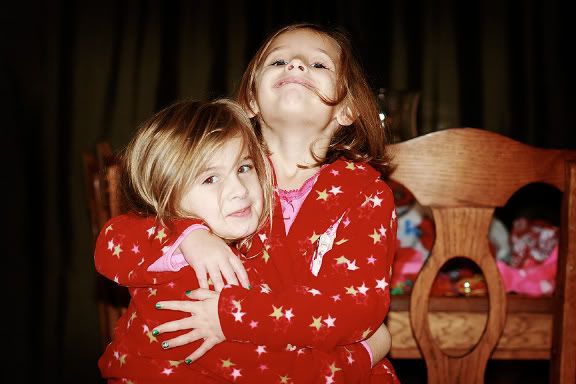 Loving their new HSM bathrobes, and each other for a brief moment. ;)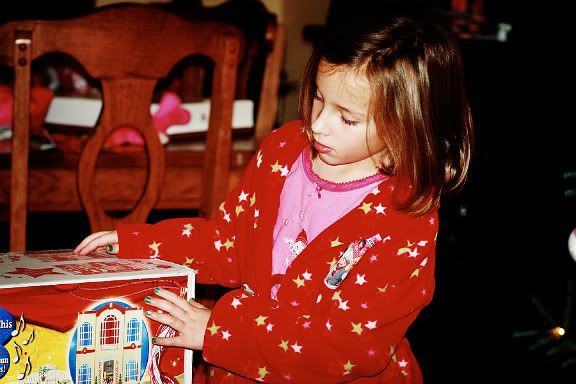 I am glad it is over in a way, and that a new year is upon us.  Time for bigger and better things.
With that, I have to say, the spring line is done, and...gasp....you are going to LOVE it!  It is so pretty!  I think you will all be really excited about the new styles we added.  And no, I can't show you yet...but, I will give you a little something.
I did say a little something, lol.  This is one of our new pieces, and you are going to just die when you see it!  It is one of my absolute favorites of the whole collection.  
Harmony
will be available the beginning of February.  Find an FC now, and book your shows, as this is a limited collection, and I would hate for you to miss out on what you want.  We broke the Spring season into 2 collections, the second collection, which will be our Summer collection, will be available in April.  So lots to look forward to!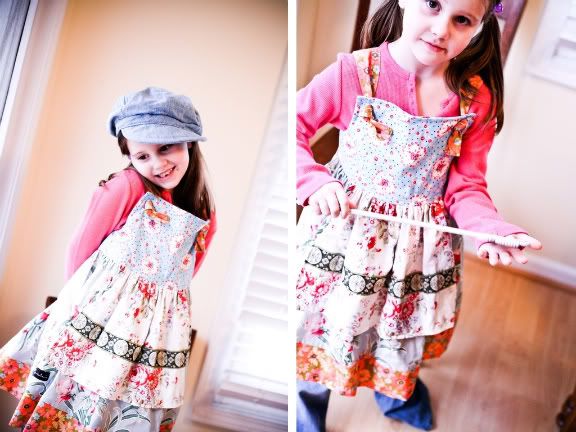 Felicia sent me over these sweet pics of this little beauty having some fun in GenMarie.  Her family has been through a great deal this year, and Felicia, through her organization,
The Littlest Heroes Project
, headed on over to spread some sunshine, and give some smiles to this little one and her mom.  I am so thrilled to be a part of what Felicia does.
The sale is still going on.  Click
here
to go check it out.  Have a great day!