a little over a month actually.  A lot has been happening here.  We finally resided our house.  It was the worst color of burnt pumpkin orange.  They must have had a sale on siding when the builder chose it.  Now it looks beautiful!  It took my poor husband 10 days to do it himself, with some help from his Dad, and his brother. Take a look.
Look closely, and you'll see my Belly Bob, aka Coco...
And almost done!  Yeah!!!!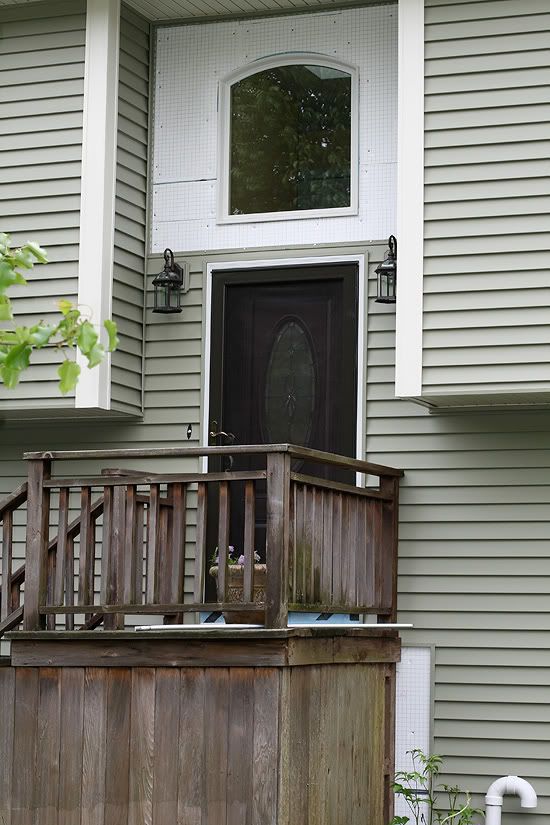 Soooo.... you can now
purchase Harmony on our website!
  I added it all last night, and Harmony is 20% off!  Plus the first 20 orders will receive a surprise gift. :)  So head on over and see what is left.
Last week I found out I was expecting, but a week later, it just wasn't meant to be.  We weren't planning on any more, but I was pleasantly surprised.  Who knows...maybe in the future.  With all of this, I have decided I will be taking the summer off to spend with the girls.  Ava goes to kindergarten next year, and it has been a busy year, and I need to slow down.  I will probably post on my blog very infrequently, but I will still be around.  I will more than likely come back in the Fall with some exclusive mini collections, and maybe a few art fair pieces.
I hope you are all well, and enjoying the end of spring!
XOXO~ Christine