I can't believe tomorrow is Thanksgiving already!  I am cooking for twenty people.  I love Thanksgiving.  The food, relaxing with family, and just knowing it is the start of the holiday season.  We decorate for Christmas this weekend, all except for the tree.
In case you hadn't heard yet, we are doing a
BLACK FRIDAY SALE
on Friday.  Many of your favorite items are 30% off.  Contact a Fashion Consultant to place your order.  We still have a little bit of Home For The Holidays left, and that is included as well.
My brother-in-law, who apparently has nothing better to do, and has way too much free time on his hands, googled my husband, and found two photos of him at work.  Of course I had to share.  I put the links to the articles too.  He is on CNBC quite a bit also.  Once, he was in a PBS documentary about the brain.  My father-in-law just happened to be watching it, and saw Chris.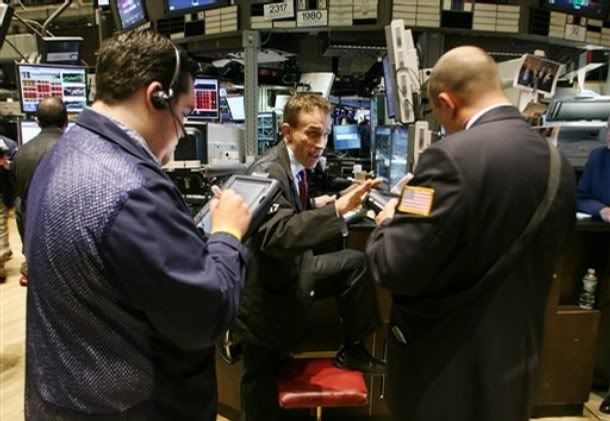 We will be going into work with him on Friday.  The Exchange does a Kid Day, and the girls went last year with him.  This year I am going too.  They have all kinds of activities for the kids.  Photos with Santa, face painting, etc.  With the exception of having to get up so early, it should be fun.
I also have to share this little love!  This is Sadie, and she is so cute!  Thank you so much April for sharing this beautiful photo with me.
I have to share these beautiful photos from
Kellie
too.  I so love her beautiful daughter, Lulu.  Her hair is tdf!  I am sure she won't think so one day, but man, it is so pretty.  I love the striped tights with the Royal Jelly.  Gap has some great ones.
Lastly, I am very thankful for all of you, and all of my amazing FC's.  You all make GenMarie what it is.  I wish you all a wonderful Thanksgiving!
PS~ There is still plenty of fabric left...;)