This seems to be the question I am hearing most these days.  So I thought it would be a good time to update everyone.  Like any startup company, we have hit a few bumps in the road.  These have been frustrating, but I am happy to report, we have everything almost all worked out.  We should be on track completely by week's end.  Phew... I have lost a lot of sleep lately.  I knew taking GenMarie to this level wouldn't be a walk in the park.  The challenges we have faced will make success that much sweeter.  I appreciate everyone's patience and understanding.  

I am still having camera issues, so I thought I would share some photos of the holiday line, that you haven't seen.  The holiday line is still available, with the exception of the eggnog twist peasant top.  That one just flew off the shelves!  Quantities are very limited, so if you haven't placed your holiday order yet, get in touch with your FC.
I just love this candid shot of Miss M.  It truly captures her personality.
A different look with the Eve knot.
A fun shot from Gina...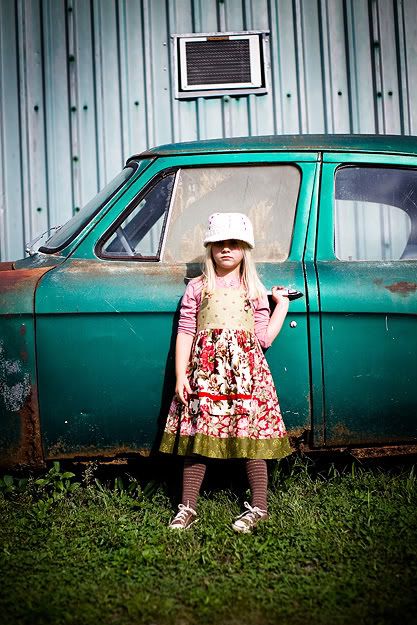 The spring line is underway, and I am so excited about what is to come!  We have some great new styles for girls that we will be including in the line, as well as, some Mommy items, and hold you breath... some boy's.;)  I have had so many requests for boy's items, that I knew it would be a great time to expand our collection for the little man in your life.  We also have an amazing new website in the works!  I can't wait to share that with you.  I hope you are all enjoying Fall.  Have a wonderful day!